Prosthetic Dental Care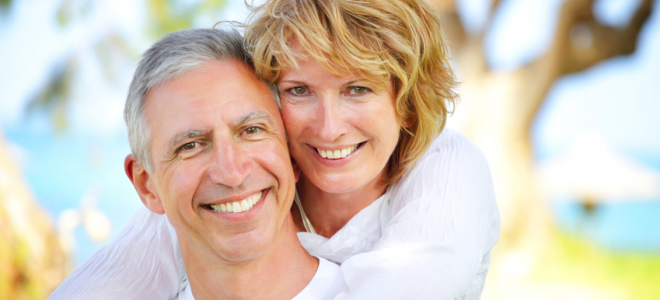 Implant Crowns
Dental implants provide permanent replacements for missing teeth.  A dental implant is surgically implanted into your jaw bone, and not only looks and feels like a real tooth but can last a lifetime.  After the implant is surgically placed and the surrounding bone heals around it, a crown is specially fabricated to fit the implant in place of the missing tooth.
Bridges
Dental bridges provide reliable, natural-looking permanent restoration for missing teeth.  A bridge is a false tooth or pontic that replaces or "bridges" the gap caused by a missing tooth.  Unlike a removable partial denture, bridges are permanently connected to and bonded to adjacent teeth that are covered with crowns.   This is the most common restoration for replacing an area of 1-2 missing teeth.
Removable Partial Dentures
This type of dental prosthesis provides replacement teeth for multiple missing teeth with some remaining healthy teeth.  This is a removable appliance made completely of acrylic or a combination of metal and acrylic that you are able to put in place and remove yourself.  It will include false teeth on it to fill in the gaps where there are missing teeth, and usually has clasps to help keep the partial denture in place in the mouth.
Complete Dentures
Losing your teeth will never be an easy thing to face. But wearing dentures can make it easier to overcome.  Complete dentures are for patients who are edentulous (no teeth remaining).  They are custom-made to fit your mouth and consist of a plate of acrylic with false teeth to replace all of the missing teeth.  We offer conventional dentures and immediate (same-day) dentures.
---